Celebrity events
Sky regularlary performs for numerous celeberties including Sting, Trudie Styler, Jamie Oliver, Amitabh Bachan and the England, Indian and Paskistan cricket team to name a few.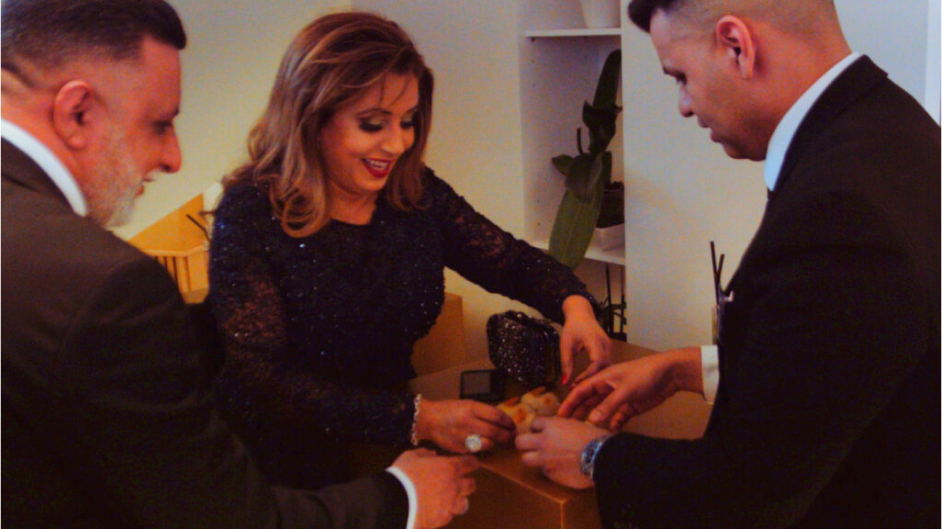 Sky performs jaw dropping magic very close up that will dazzle even the most sceptical minds. This includes mind reading, digital magic using mobile phones, hypnosis, money and cardistry.
What makes Close up magic ideal for so many events is how versatile it is. It can be performed in practically any venue, indoors and outdoors, under literally any circumstances (ask Edward about the time he performed for a room full of naked people!!). Edward performs at approximately 150 events each year and the majority of these will be a close up performance. Photos and reviews from some of these events can be seen on Edward's Facebook page HERE. This page was set up to give potential clients an idea of the shows Edward is performing at each week and to read reviews direct from the people who have seen him perform. He is a full time professional performer so you can be guaranteed a stunning performance your guests will never forget. Edward performs in a low key but humorous style, allowing your guests to enjoy the event, mingle with one another whilst being thoroughly entertained.